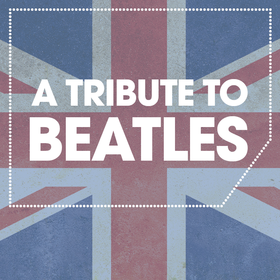 McCartney, Lennon, Starr und Harrison. Bis heute gelten die Fab Four als erfolgreichste Pop-Band der Musikgeschichte. Mit "Let It Be" und "Come Together" schufen die Beatles Songs für die Ewigkeit. Wie gut, dass ihre Live-Musik in den Darbietungen von A Tribute to Beatles weiterlebt.

Man muss kein Fan sein, um die Erfolgsgeschichte der Beatles zu kennen. Alles begann in Liverpool im Nord-Westen Englands, wo sich ein junger, etwas aufmüpfiger John Lennon entschied, eine Schülerband zu gründen. Bei einem unscheinbaren Gartenfest lernte er schließlich den 15-jährigen Paul McCartney kennen, der sich gleich Lennons Gruppe "The Qarrymen" anschloss. Wenige Monate später besuchte der 14-jährige George Harrison ein Konzert der Jugendlichen, woraufhin Lennon außer McCartney alle anderen Bandmitglieder rauswarf. So waren es schon Drei, bis sich Ringo Starr zwei Jahre später anschloss. Ab 1963 veröffentlichten die Pilzköpfe dreizehn bahnbrechende Alben, darunter "Help!", "Sgt. Pepper's Lonely Hearts Club Band" und "Yellow Submarine". Insgesamt erhielten die Beatles für ihre Alben zahlreiche Grammys und einen Oscar für die beste Filmmusik in "Let It Be". Eine Legende wie diese wird niemals enden.

Wer nicht das Glück hatte, in den 60ern gelebt zu haben, braucht der Ära keine Träne nachweinen. Großartigen Tribute Bands haben wir zu verdanken, dass die Musik der Beatles auch heute noch live auf den Weltbühnen gespielt wird. Also schnell Tickets für A Tribute to Beatles sichern!
Source: Reservix